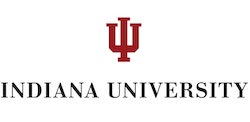 Mission Statement
The Indiana Institute works with communities to welcome, value, and support the meaningful participation of people of all ages and abilities through research, education, and service. The Institute's research to practice initiatives support the advancement of applied research, evaluation, and public policy; outreach that is community oriented and statewide; technical assistance activities that are collaborative, systematic, and results driven; and educational preparation that supports the pre-service and in-service training of professionals to become leaders in the field.
The current study aims at evaluating the impact of a intervention package consisting of caregiver training and consultation on developmental outcome among autistic children waitlisted to receive ABA services.
The purpose of the current study was to evaluate the relationship between scores on the PAS-BOS, ADOS-2, PCA, and CARS.
The present study sought to assess the effects of computer-assisted relational training against the traditional tabletop relational training delivery mode through the robustness of derived relational responding, percentage of independent correct responding, as well as frequency measures of inattention during trial blocks among autistic children.
The current study evaluates the efficacy of a custom-built electronic data collection system during relational frame training based on the PEAK curriculum) during behavior analytic intervention for autism.
The PEAK Comprehensive Assessment (PCA) is a standardized behavior analytic assessment for language and cognition and is often used during behavior-analytic treatment for autism. The current study seeks to develop a normative sample of the PCA.
Mindfulness-based intervention has been shown to effectively promote psychological well-being and social emotional development among autistic individuals. The current study investigates using relational training procedures to teach basic concepts about mindfulness among four autistic children.
The current study's purpose was to examine behavior analysts' competency to provide services to individuals who engage in sexual behavior, their attitudes towards the sexuality of neurodivergent individuals, and better understand the impact of psychological flexibility on those variables.