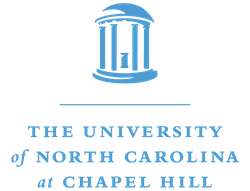 CRE Mission
Major research themes in the IDDRC include:
Autism and related syndromes, focusing on gene-brain-behavior relationships
Early development of brain and behavior, with longitudinal studies in normal and at risk populations
Early detection and intervention, including psychopharmacology, early education/behavioral programs, and preclinical, high-throughput drug discovery and gene therapy initiatives
The NC UCEDD at the Carolina Institute for Developmental Disabilities within the UNC School of Medicine aims to positively affect the lives of individuals with developmental disabilities and their families, and increase their independence, productivity, inclusion and integration into all facets of community life.
The overarching purpose of this project is to implement innovative, evidence-based strategies (including Family Navigation and Provider Education) that improve access to coordinated and integrated care in North Carolina for young children with/ at risk for Autism Spectrum Disorder (ASD) and other Developmental Disabilities (DD) and their families in medically under-served areas and populations.
The goal of this funding is to increase the number of public health professionals to address the unique needs of individuals with disabilities.
This project proposes to reveal the developmental basis for microcephaly and underlying white matter deficits in Angelman syndrome, in human and mouse model data, thus providing actionable biomarkers and informing treatment strategies for this debilitating neurodevelopmental disorder.
The goal of this study is to examine the effect of prenatal and early life metals exposure on the developing brain, cognitive and adaptive function, and autism spectrum disorder (ASD).
This study aims to examine relationships between sleep problems, brain structure, and behavioral functioning in a unique, well-characterized, sample of school-age children at high (HR) and low (LR) familial risk for autism spectrum disorder (ASD).
The overarching goal of this proposal is to inform future pre-symptomatic early intervention studies by determining how caregiver speech impacts brain development and language skills in infants at high familial risk for ASD (e.g., by virtue of having an older sibling with ASD) and identifying parental features that drive caregiver speech characteristics.