Mailman Center for Child Development at University of Miami Miller School of Medicine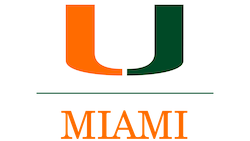 Mission Statement
The Mailman Center for Child Development is an integral part of the Miller School of Medicine's Department of Pediatrics. The Center offers extensive research facilities for education and contains everything needed to fulfill its mission of research, training, and services to children with special needs and their families.
William Choi, Alyssa Blesson, Constance Smith-Hicks 
Smith-Hicks et al at SYNGAP1 Conference 
Constance Smith-Hicks at International Child Neuro Assoc.